How Much Does Ashley Madison Cost
Are you intrigued by the idea of discreet affair dating, where you can explore romantic connections without the constraints of a traditional relationship? If so, Ashley Madison, a renowned platform for individuals seeking extramarital affairs, has probably caught your attention.
This guide dives deep into the cost of using Ashley Madison, its premium features, and the value it offers to those looking for secret encounters.
Exploring Ashley Madison: An Overview
Ashley Madison has earned its reputation as a go-to platform for people looking for exciting and non-committal relationships. This includes hookups, casual encounters, and discreet extramarital affairs. The platform offers a wide spectrum of relationship possibilities, including polygamy and open relationships, making it distinct from traditional dating sites.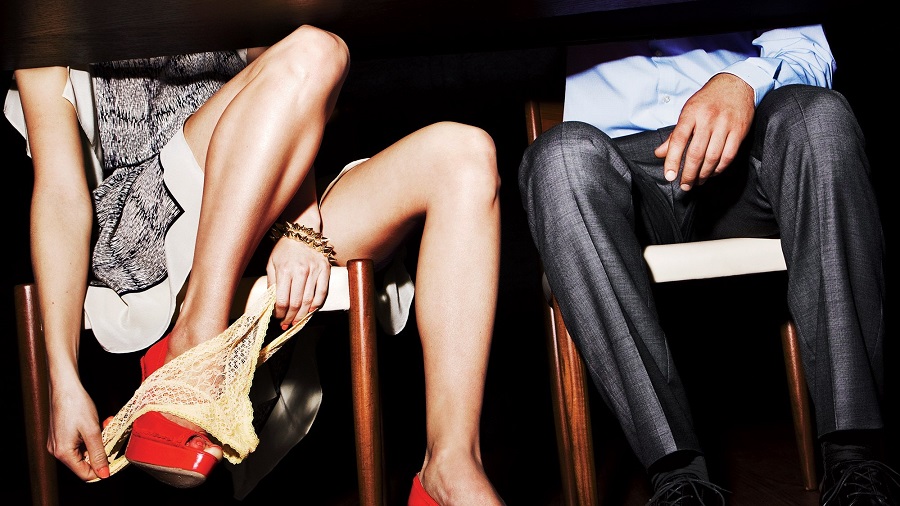 Ashley Madison's Unique Credit System
Unlike conventional dating platforms that rely on subscription models, Ashley Madison adopts a unique credits system. The credit system allows members to unlock premium features by purchasing credits within the site. This approach offers users the flexibility to pay for specific features without committing to a full subscription. Let's take a closer look at Ashley Madison's credit packages:
Basic Package: 100 Credits for $0.49 per Credit, totaling $49.00.
Classic Package: 500 Credits for $0.30 per Credit, totaling $149.00.
Elite Package: 1,000 Credits for $0.25 per Credit, totaling $249.00.
The credits you purchase can be used to access various premium features such as sending virtual gifts, boosting your profile's visibility, opening and collecting emails, initiating chats, and taking advantage of the Travel Man feature. This credit-based system allows you to choose the services you want and pay only for those, offering more control over your expenses.
Is Ashley Madison Expensive or Affordable?
When evaluating the cost of Ashley Madison, it's crucial to consider your individual needs and expectations. The platform offers a range of premium features that enhance your overall experience. The decision to upgrade to a premium account depends on what you're looking to achieve and the features you value.
Here are some key points to consider:
Discreet Billing: Ashley Madison ensures that your privacy extends to billing. Any charges from the platform will appear as "online services," maintaining your confidentiality.
Affair Guarantee Program: Ashley Madison offers an "Affair Guarantee Package" that promises a refund if you don't meet someone on the site within three months. Specific rules and conditions apply.
Credits System: The credit system allows you to pay only for the services you use, offering flexibility and cost control. Purchasing more credits often leads to a lower cost per credit, encouraging users to buy in bulk.
Messaging Privileges: Messaging is a central feature on Ashley Madison, with a cost of five credits per message sent or received. The credit system provides you with the freedom to decide how much to spend on messaging.
Free Services on Ashley Madison
Ashley Madison offers a set of free services for standard members, allowing you to explore the platform before deciding to upgrade. Free services include:
Creating an account
Liking and viewing other members' profiles
Creating a favorites list
Utilizing advanced search filters
Sending winks
Accessing the discreet photo feature
Women Enjoy Free Messaging on Ashley Madison
Ashley Madison adopts a unique approach to messaging privileges. While men are required to have a premium membership to initiate conversations with women, women who are seeking men enjoy free messaging. This system ensures a balanced and vibrant community, with female members actively engaging in conversations and connecting with potential partners.
What Do You Get as a Standard Member?
Standard members can enjoy various free perks provided by Ashley Madison. These perks include:
Account creation: Joining, creating, and personalizing a profile is entirely free for both men and women.
Browsing the site: You can explore the site and receive matches without the need to purchase credits.
Viewing profiles: You can search for potential partners using the site's search and browsing features.
Premium Membership Unlocks All Features
Upgrading to a premium membership on Ashley Madison unlocks all features and maximizes your chances of finding a suitable partner. Premium members can enjoy a range of benefits, including:
Live chat
Removing message restrictions
Profile boosts for increased visibility
Utilizing the Travel Man feature, which allows you to message users near your travel destination days before your arrival
Go Big or Go Home: Maximizing Your Investment
When it comes to online affair dating, the value you receive for your investment is a critical factor. Here's how Ashley Madison stacks up against traditional dating in terms of cost:
Online Dating with Ashley Madison:
Time-efficient: Online dating saves you valuable time in your search for a like-minded partner.
Privacy and discretion: Affairs are kept private and secure until you find the ideal partner.
Cost-effective: With online dating, you can explore numerous potential matches for a fraction of the cost of traditional dating.
Plenty of possibilities: Ashley Madison offers a vast pool of like-minded individuals seeking similar experiences.
Traditional Dating:
Risky and time-consuming: Traditional dating can be time-consuming and may not always yield the desired results.
Privacy challenges: Affairs and secret relationships are challenging to maintain through traditional dating methods.
Expensive: Traditional dating can be costly, with expenses piling up quickly.
Limited pool of possibilities: Traditional dating relies on chance encounters and limited options.
Go Big or Go Home: Ashley Madison Premium
Smart online dating on Ashley Madison follows a "go big or go home" approach. It allows you to make the most of your investment in finding a suitable partner for a discreet affair. The discreet billing and robust privacy measures ensure that your relationships remain private and secure.
Ashley Madison offers a range of exciting features, and the credit system provides you with the freedom to choose which services to pay for, giving you full control over your expenses. The "Affair Guarantee Package" adds an extra layer of assurance, promising a refund if you haven't met someone on the platform within three months.
So, is Ashley Madison worth your money? In a world where time is precious, and discretion is essential, Ashley Madison provides an opportunity to connect with like-minded individuals without the commitment of traditional dating. Sign up for free and unlock a world of possibilities while maintaining your privacy and security.
A World of Possibilities Awaits
Ashley Madison's unique approach to discreet affair dating is designed to provide value to its users. By adopting a credit-based system, the platform allows you to pay only for the features you want, empowering you to make the most of your experience without breaking the bank.
If you're intrigued by the allure of secret encounters and non-committal relationships, Ashley Madison is your gateway to a world of possibilities. Sign up now and explore the exciting opportunities this discreet dating platform has to offer.
Related :

• How to Use Ashley Madison for Free?
• How to Delete Ashley Madison Account?
• Adult Friend Finder vs Ashley Madison
• How to Get Free Ashley Madison Credits?
• How to Send a Message on Ashley Madison Without Paying?