Sex Senior Dating Sites For 60+ – 10 Best Over 60 Dating Sites
Dating at any time of life is a pain in the neck, but if we strike it lucky, it could certainly have its perks. Dating at 60 and above can bring benefits because, in the end, it is never late for love. That's why some call the sixties the golden years.
Some believe that 60-year-old is the happiest time of life. Certainly, in any dating site you pop over to, there will be fewer members that age in the pool, but if you look on the bright side of things, the fewer, the better because choosing a partner will be less overwhelming.
Some websites target singles and widowers over 60 and help them find a partner that stays with them until the end of their days. A few years ago, it was well-nigh impossible to entertain a date with somebody on the point of retirement because there were no websites that fulfilled that niche.
In this article, we're going to review some dating sites for seniors over 60 free.
Believe it or not, the prestigious adult site Adult Friend Finder did something different by adding an absolutely free dating site for seniors over 60: Senior Friend Finder. As expected, this site differs from AFF because it doesn't portray porn content or anything that resembles it.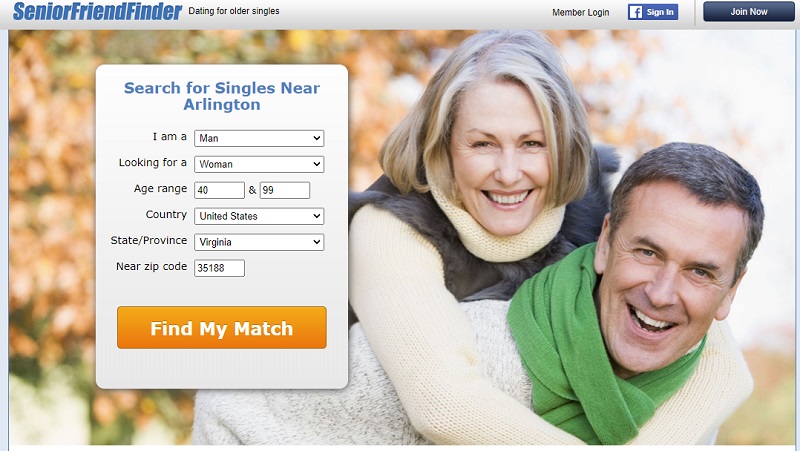 As many other dating sites, this one also includes a free version with an array of blocked features like Adult Friend Finder. The overall Premium plan pricing ranges from $22 for one month to $14 a month to be paid quarterly.
Senior Friend Finder is not a hookup site; instead, it displays couples, old men and women sharing and talking as the main page image. Subscribers can use the site to find new adventures, meet people near their neighbourhood, and find love.
Senior Friend Finder also allows joining as an individual man or woman, couple, or group. Additionally, it encourages users to make clear what their intentions to be more successful.
While it has no porn content, it allows users to subscribe as groups or couples, which leads us to think it supports poly relationships.
Ashley Madison is an affair site that has a good reputation for splitting couples. It has been online for as many years as Adult Friend Finder and intends to help customers to cheat on partners.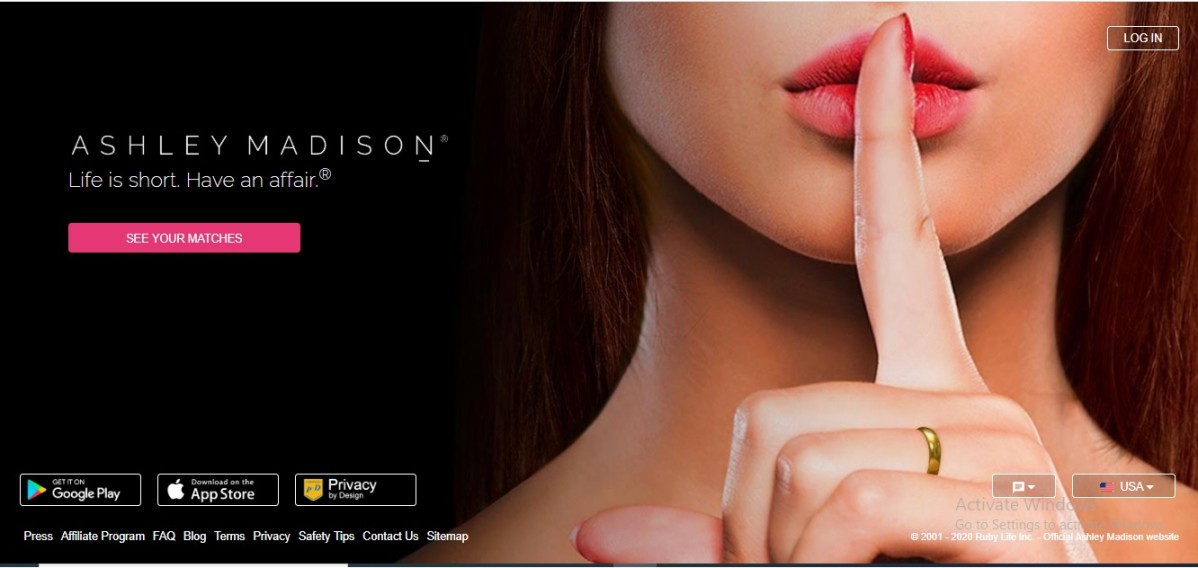 However, what could a senior over 60 do this site for? The answer is simple. If you're 60 and are single, you can just do whatever you want. The site helps you find sugar babies. Actually, many of female members on this site are over 30.
It is important to say that there are not many netizens over 60. Most of the Ashley Madison users are in their 20's and 30's, so it can be hard to find somebody at least in their 50's. Other than that, it is an open-minded community with a different world view that may be shocking.
The type of people you will find here are individuals that are still committed in a relationship. The sign-up process is simple and allows users to protect their identity while finishing their profile. The site has an interface that is easy to navigate by people of any age.
If you were looking for a senior site that encouraged adventures, Senior Sizzle is a good one. There's not too much difference between this casual dating site and the other dating sites for seniors over 60, where you will find videos, webcam girls, and almost the same.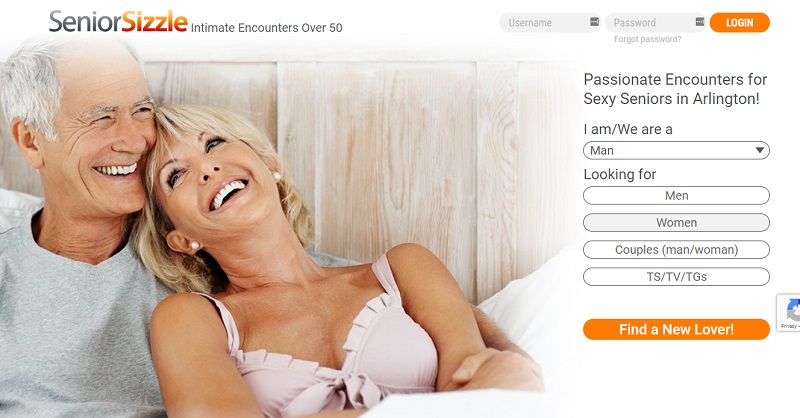 Senior Sizzle is a adult mature sex dating  site that pertains to the Friends Network. Not only isn't it dedicated to people over 50, but it also contains features that benefit singles that are even above that age. This is a completely grown-up site that is affiliated with Cams.com.
This is not a place for looking for love, but adventures and people who want to live like the youth. It offers chatrooms at no cost and two-way webcams to chat more privately and securely. The membership pool is full of senior folks.
Senior Sizzle is reported to register a considerable number of fake profiles despite its two-way cam, which supposedly ensures proper virtual communication. While registering, users are required to fill out a personality test that delivers results to find nearby matches.
The heterosexual population is much larger than that of gays and lesbians.
Senior Match
Senior Match is a dating site that caters to seniors over 60 and those who admire them. Senior Match is not aimed for casual relationships, but for serious arrangements. It has a registration system that ensures that only people over 45 can join.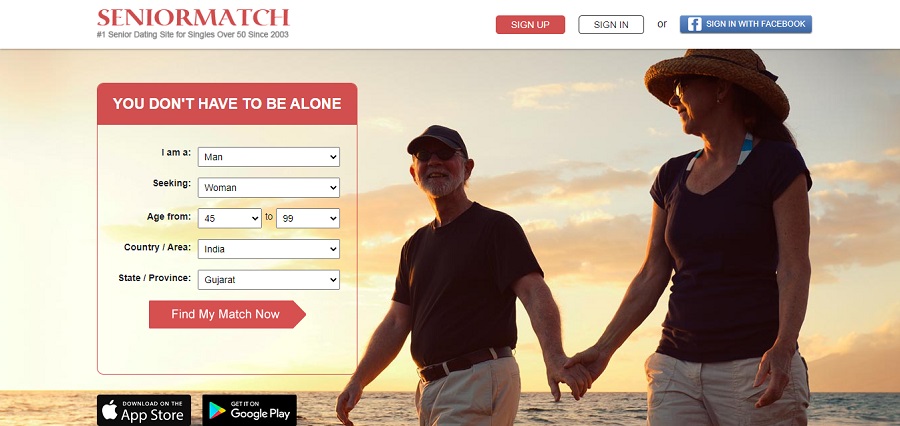 With that said, Senior MATCH only accepts middle-age and senior singles. Oddly enough, many people in their golden years are seeking to restart their lives just like middle-age, and people in their twenties often look to do after divorce.
Since this is not a porn site, Senior Match can be easily accessed through a mobile app available in Google and Apple Store. The app may require you to use your Facebook account to proceed with the registration and then fill out a form to submit details.
Next, choose some pictures and upload them to your profile. Once you're done, you're allowed to browse other profiles. The site gives you a lot of options to search for the right person. It has a search tool that enables you to search by location, age, and educational background.
eHarmony
eHarmony is a legendary courting site developed to help find love. It welcomes all ages and ethnicities, but it doesn't support extra-marital relationships.
The way eHarmony operates is different as the system is the one which provides matches, so users can't look for matches on their own.

While eHarmony is included in the top dating sites for seniors over 60 free, it is also one of the priciest. In spite of this, it is said to be an alternative for finding real connections and serious commitments, which is the primary goal of most old singles.
eharmony is popularly known as the best site for marriage-minded people. It is included in this list because, considering that most seniors look for love, eHarmony specializes in this field. This site welcomes all kinds of people, no matter the age and walks of life.
As any other dating site, it has a free version and with that, three paid plans that cost from $54 to $18 each month, meaning it can easily be the most expensive of all options. It serves singles that generally reside in the United States, but also contains users from Canada and the UK.
They offer a matchmaking system which is superior to the one of other absolutely free dating site for seniors over 60. Since it has great effectiveness creating marriages, eHarmony leads senior singles to tie the knot again at their age.
Perhaps, something that refrains old daters from signing up for this page is the long questionnaire full they have to go complete before registration. Would a senior over 60 be patient enough to do a 100-question test to find dates? Food for thought.
Match.com
Match.com is another legendary site with over 20 years in history that services singles on the lookout for love and marriage. The app has a lot of features, but most of the useful ones like messaging are paid. The app is compatible with iOs and Android.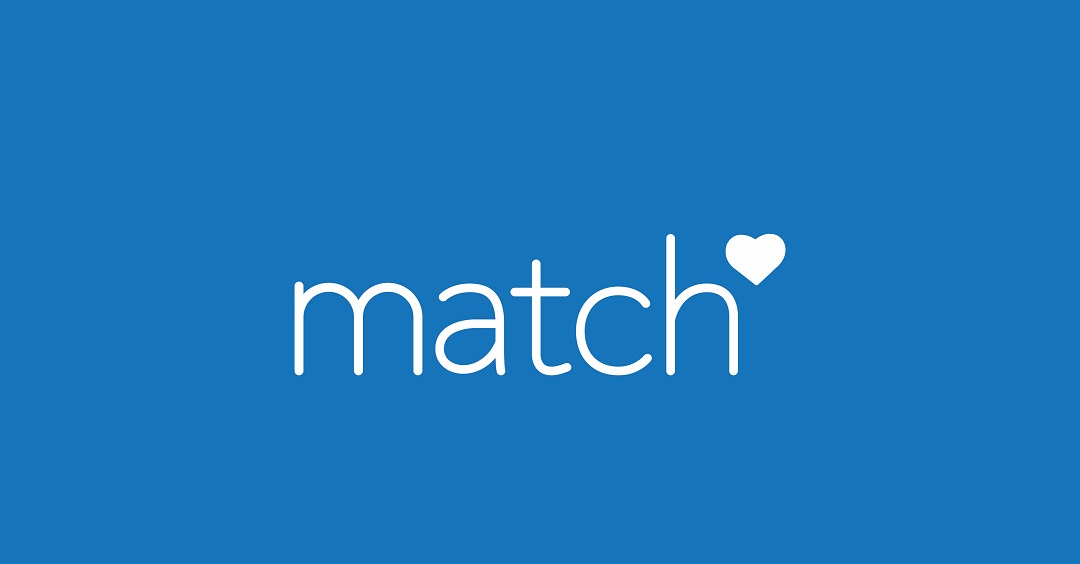 Although the site launched 20 years ago, it only has 8 million premium members worldwide. It would suit old members because it guarantees a refund in case they don't find love in 6 months. Plus, it has a top-notch protection system.
So far, it claims to supersede other sites in free features that allow users to communicate charge-free. And again, this is another platform that has more American daters than people from other nationalities. Seniors and divorced individuals register for Match to find love again exclusively.
There are also a good percentage of people in each ethnicity, gender, sexual orientation, and age; given that Match promotes inclusiveness.
The website doesn't permit its customers to hide their relationship status, which can be a downside for married seniors that seek extra-marital relationships.
Elite Singles
Elite Singles is just such a site for uncommitted seniors. Elite Singles is viewed as a match made in heaven. It focuses mainly on compatible matches and high-quality members, which make it an ideal option for scouring singles of any age.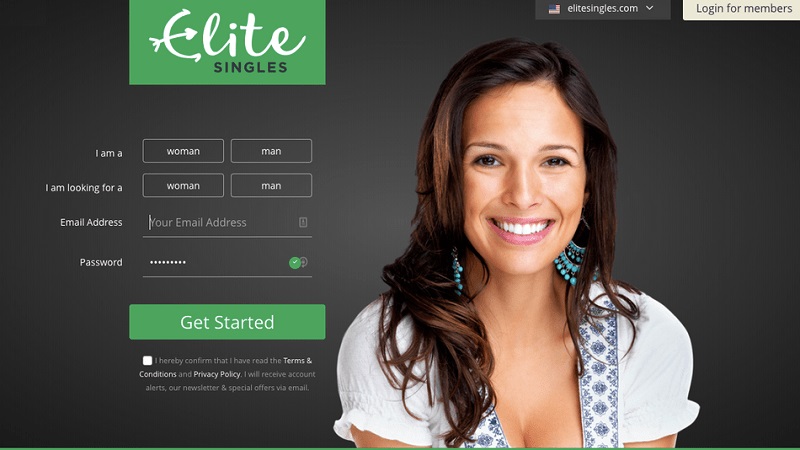 The approach of Elite Singles is based on the fact that strong, lasting relationships are only made possible when both parties are psychologically compatible.
After finishing the sign-up process, users have to complete a personality test which shows other members extra details of their personality.
Elite Singles delivers 3-7 matches potential senior matches per day. The site strives to streamline user's online experience and ensures people in the golden age don't waste time on bad matches. Joiners are also allowed to seek out additional profiles through the 'Have you met' option.
Aside from that, it has other functions that enable retirees to meet singles the same age on their wavelength. On the plus side, the platform is not difficult to use since it has been thought for the use of older singles.
Silver Singles
As a general rule, this platform does not let singles search for matches, but it pairs them with others based on a personality test they take after registering. This has been the strategy used by Silver Singles for creating matches for nearly two decades.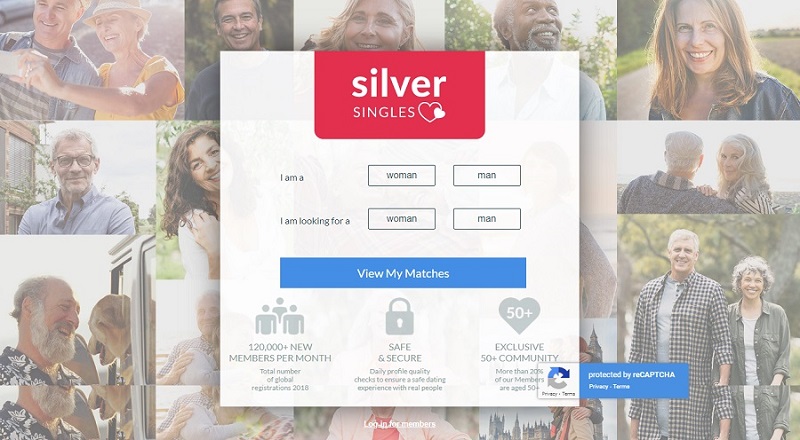 Once users complete the test, they can start seeing suggestions that share similar interests to theirs. Silver Singles has maintained the philosophy that no matter the age or past relationships, values always come first.
Silver Singles is a not a grown-up site and has an app that can be downloaded on any Android or Apple phone. The only downside of this service is that, although it is easy to navigate, it is a paysite. Nobody can send messages unless they pay.
In fact, joiners have to pay to even view images, which is a fact that clearly cuts off the chance of romance. However, the cost of membership shouldn't be a problem for them since they are actually affluent and 50 bucks a month shouldn't be a hurdle.
The app hasn't lost members despite the limitations implied in the free membership.
Zoosk

Zoosk is an amazing dating site that also focuses on singles over 60 who are looking for love. Regardless of their relationship status, Zoosk connects users that are interested in friendships and serious dating. This is an app with a significant amount of people in the golden years.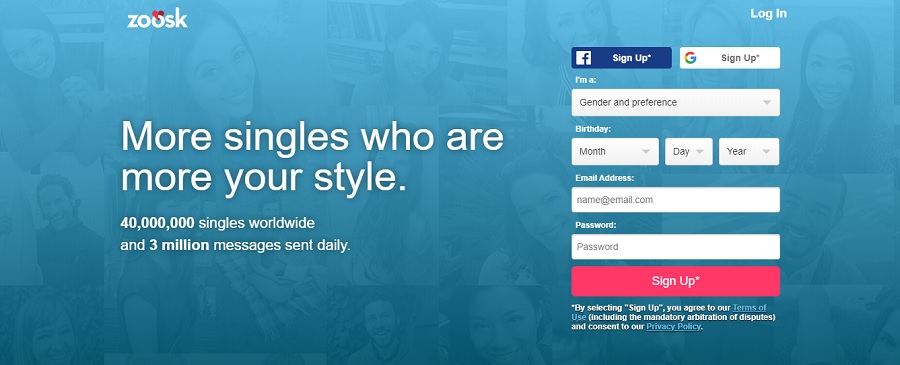 Zoosk is a giant site that has collected roughly 40 million users around the world. It offers advanced matchmaking functions and has a respectable security system. As a downside, we find the uselessness of its free plan and the lack of human customer support.
Signing up for this website is not rocket science. The first step is creating an account, which entails entering personal information related to sexual orientation, email address, birth date, and other details that are normally required to be part of this type of sites.
Besides, It is important to upload a real picture when registering and answering questions like how many children you have and things referred to the education level.
The bulk of this app is that it shows suggestions as if it were a carousel. Seniors can flip through them and see their basic information and photos.
Ourtime
Ourtime is among the best dating sites for seniors over 60 that encourage all kinds of relationships. In this website, it is possible to find pen friends, friends with benefits, and even marriage.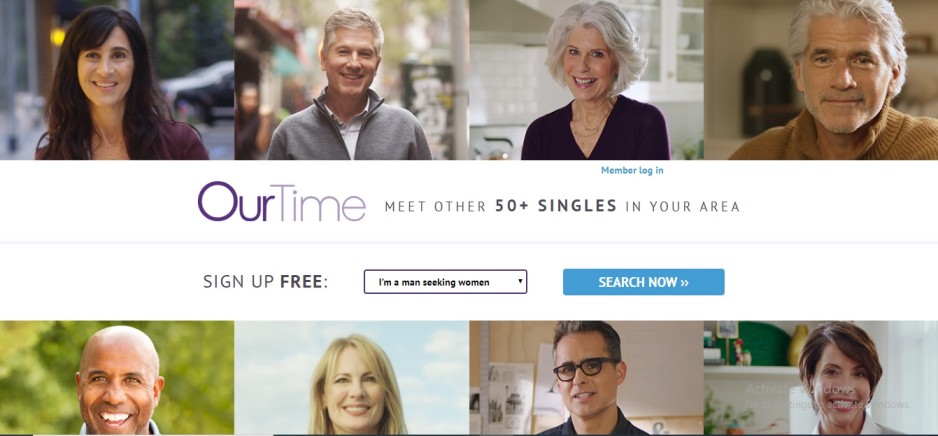 Our Time is almost the same thing as Match.com, except that it is exclusive for older daters. The website mimics Match in many ways, even in the way it handpicks suggestions and the design. Here at OurTime, all profiles are made robustly and contain plenty of information.
This platform empowers singles to chat, and connect via text message or phone in a discreet way. It also offers the opportunity to send digital gifts, send flirts, and favourite members. The email option is available on Our Time as well.
With that said, there's doubt this portal has an extensive array of contacting options.
Aside from using its matchmaking algorithm, OurTime keeps track of the user activity to deliver more accurate suggestions and avoid waste of Time in fruitless conversations. There are many ways to show interest in somebody in this, but the most common method is via email.