SDC.com Review – Swingers Dating Club Review
Although the site's journey on the web started as a platform for fling and hookups almost two decades ago, SDC has gradually transformed its platform as a global community for desire-driven capabilities.
Not only you will find your most desirable partners, but you would also receive expert advice on dating and coitus. They provide the most erotic entertaining content to enhance your sensual journey.
Regardless of whether you are an expert or a newbie, this platform offers suggestions and recommendations for all.
So, if you have any queries about your sex-life, SDC is your best advisor for exploration. Here at SDC, they make sure that you spend the best times on this website, while also being secure.
Pros of SDC.com
It caters to both single swingers and couples who are looking to spice up their lives.
Has over three million-plus members on a global scale.
One of the oldest in this game, but still tops the charts.
A visitor should take a while to get accustomed to the navigation of the site.
For new members, this site offers a 5-day free trial with no hidden charges.
Available both on the Google Play and the App Store.
Cons of SDC.com
One cannot freely chat with a member as the possibility of contacting depends upon the.
Message settings of the individual.
It is hard for the members of Asia and Africa as there are not many matches available.
Absence of immediate match recommendations.
Even with a free 5-day trial, some premium features remain unlocked.
Although sign-up is easy, it takes a while to put up a 100% complete profile on the site.
The Sign-Up and Login Process of SDC.com
It would take some time for you to complete the sign-up process, but the overall procedure is straightforward. It approximately would take around 5 minutes for you to finish the process as it involves detailing your orientation, searches, and other similar aspects.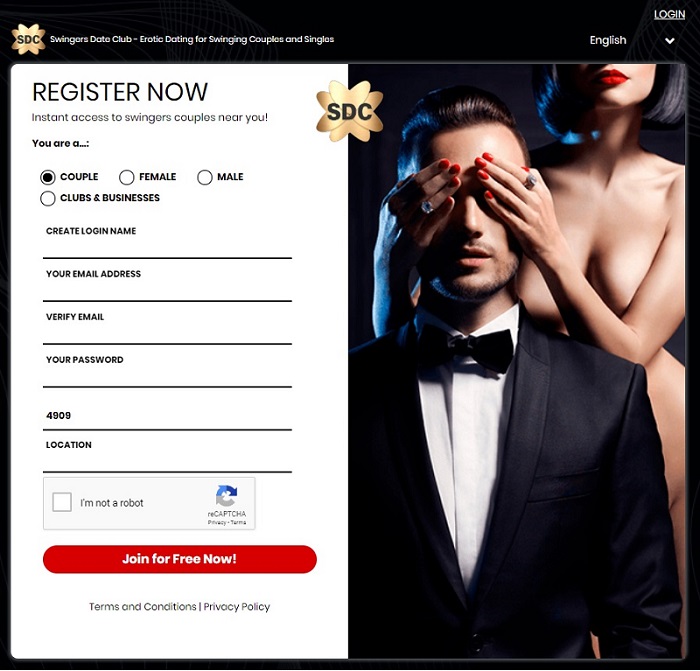 Also, you need to fill your details regarding your sexual fantasies like signing-up as a couple to experience something new or as an individual to meet your fascinating partner.
All these extra details would make your time worth it, as it would be easy for the admin to find a partner to fit your taste. Before proceeding, you need to verify your profile as the number of scam profiles on these platforms is at an all-time high.
And, SDC does not want to leave a bitter taste in the mouth for any member. So, for verification, you need to login to your mail and click on the link that SDC sent you.
Post clicking, you can immediately complete your profile and upload great pictures to increase your chances. But, you can do this later as well if you are not willing to do with the completion of your profile.
Also, after going through this process, you get the opportunity of some premium features with some limitations. It would be available for you for five days. But, if you love the services that the site has to offer, you can go premium immediately.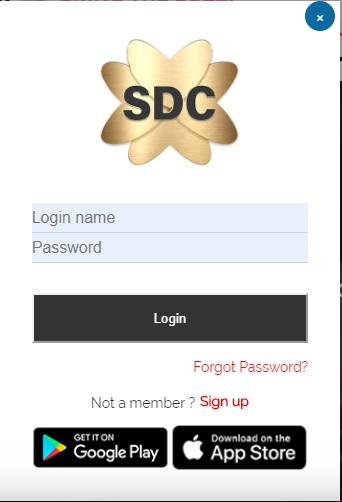 Members of Structure of SDC.com
With the presence of over 3 million profiles on the website, there is a high chance of getting a match. These odds enhance exponentially if you preferably are from the United States or the Netherlands.
It should not be of a significant surprise as most US people are open to experimenting in the bed. When it comes to the Netherlands, you should not raise your eye-brows either as this concept originated from that country.
Regardless of your sexual orientation, this platform provides anything and everything to fit your sexual escapades. When it comes to your ambitions, you need to be accurate so that you find matches as per your expectations.
Member Information
There are various aspects that you need to mention to fulfill your fantasies. Firstly, you need to clarify whether you are a couple, male, female, or looking for someone for your escort business.
After that, you need to provide a login name via which other profiles could recognize you. Don't make it too complicated as it would help you to remember.
Following that, you need to provide your email id and verify it. For logging in to SDC, you should choose a password that would ensure safety from online malpractices. Also, mentioning location is necessary as it would help the admin to popup matches from your area.
It would also enhance your chances of erotic adventures coming true. Post completion of details would prompt you to join the free trial scheme feasible for five days. However, if you feel satisfied with your experience, you get the provision of upgrading during this trial run.
Contacting Members
Although there are no match suggestions, your free search would provide you with the best options possible. There is no actual guarantee that you get to flirt with everyone you like, as there is a message setting that most members implement.
If you love someone and want to be with that individual, you should go premium as the 7-day free trial does not offer you to connect with anyone.
Admins on the website want to ensure that you are a genuine profile and not a scammer hassling everyone. After being a Premium member, there are several chances of being contacted as there are many singles and swing couples who would be interested in you.
If you find someone quite responsive to you, you can request them to validate your profile. This SDC feature involves reviewing your profile and would thereby enhance your chances of finding someone for you quite considerably.
Mobile App
Not only can you use this website on your laptop or PC, but its official app is now available, both on the App Store and Google PlayStore. You get every function even while using its services on the Phone.
It is, in fact, more comfortable to operate and navigate as compared to the website. However, it is a bit slow as compared to the PC counterpart.
While using, you should note that you are in the presence of a reliable, secure network connection. As you get every available feature, there is on your mobile; it may take a while for you to load the pages.
Costs and Prices
As compared to other services, the Swingers Date Club or SDC is a bit expensive. However, several services would still give you the best value for money. A lifetime one-time membership would cost you $250.00.
If you want to avail of this on a 12-month basis, you need to pay $12.50 a month. However, subscribing would come for $149.95 to you.
Availing this service for six months would be at the expense of $16.66 or a one-charge cost of $99.95. On the other hand, the quarterly subscription would be at a one-time price of $59.95 or a monthly charge of $19.98. Being a monthly subscriber would cost you $29.95.
Free Services
Although not as prolific as premium, but the free version of SDC provides some excellent services. They include:
You can be a part of speed-dating events.
Utilization of the invitation program.
Become an integral part of various communities in SDC.
You can add your picture to the login page of this website.
Add traveling plans to your calendar.
Get updated for the latest travels.
You can be a part of the video and photo spotlight.
Fee-Based Services
Although these services are a bit expensive as compared to the rest, you get numerous lucrative features. They comprise of:
Communicating with other members.
Accessing the chat room via the webcam.
Updating your profile as per your preference.
Seeing every profile and picture.
Validating others and gaining validation from others.
Utilizing the instant messenger option.
Ability to participate in the various contests on the site.
Provision of services to other members of the community.
Accessing the voyeur cam.
Options for Payment
Several ways are using which you can pay to use these services. Bank Transfer is the most preferred method that the members of this platform opt to use.
Alongside this, direct debit options and credit card options are also available. If you do not prefer any electronic means, you can also choose to pay using cash. Regardless of what option you choose, after a month, every service is renewed unless you decide to switch off that option.
Customer Support
Regarding any query about the services or payment related problems that you face with SDC, you can contact their customer support services anytime on any day of the week.
Security and Safety
SDC is a very trustworthy site, and there are only a few reasons for sharing data with others. Media collaboration involves the creation of content that may include personal data of users, such as you. But, you get to grant access for permitting this usage for other members to share, see, edit and copy.
Also, when you would be joining this community, your profile picture and nickname would be visible for other users to interact with you. Your date would be safe and secure as SDC provides a 256-bit encryption code that secures your data to the max. However, only for legal purposes would the data be disclosed in accordance.